Slide 1 of 2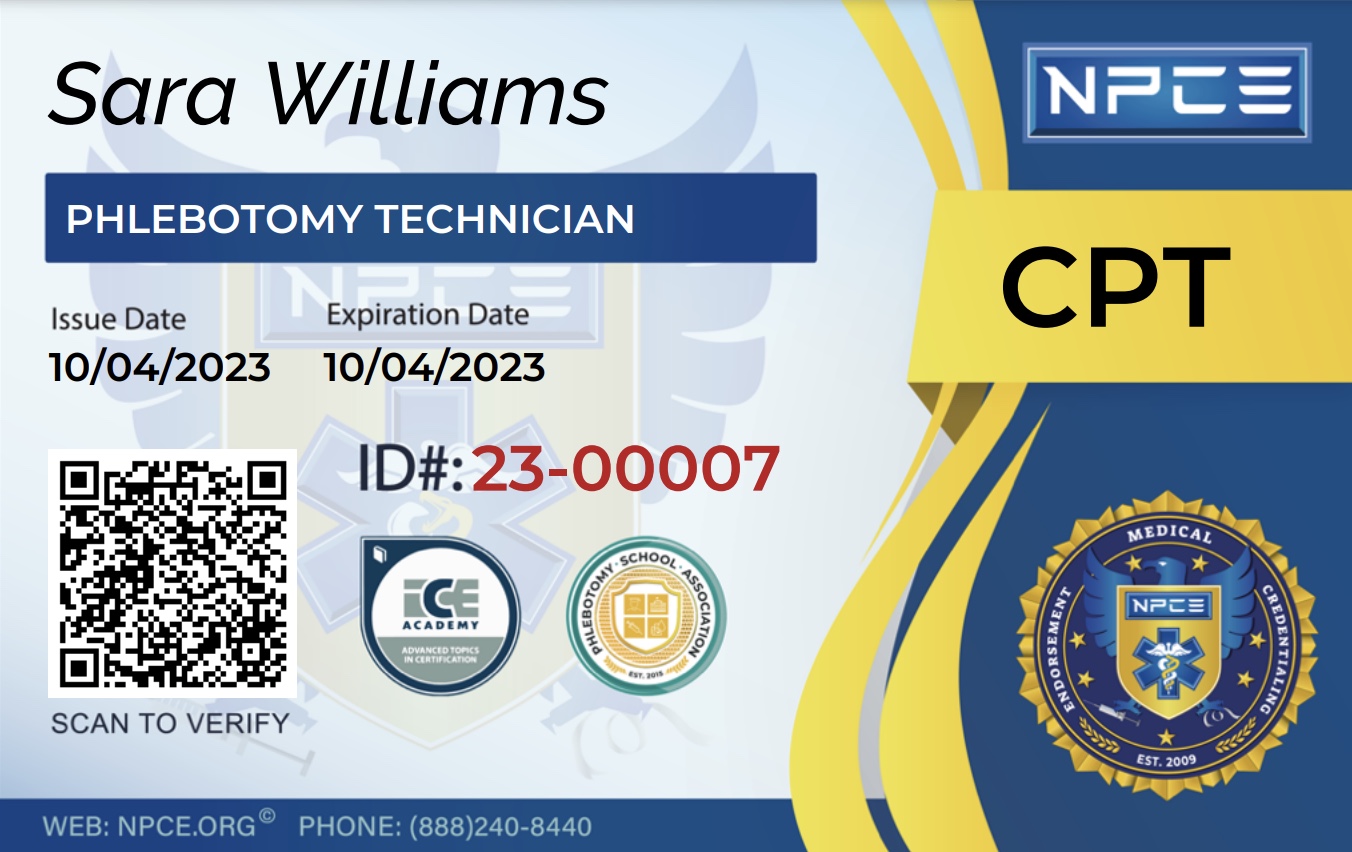 Slide 2 of 2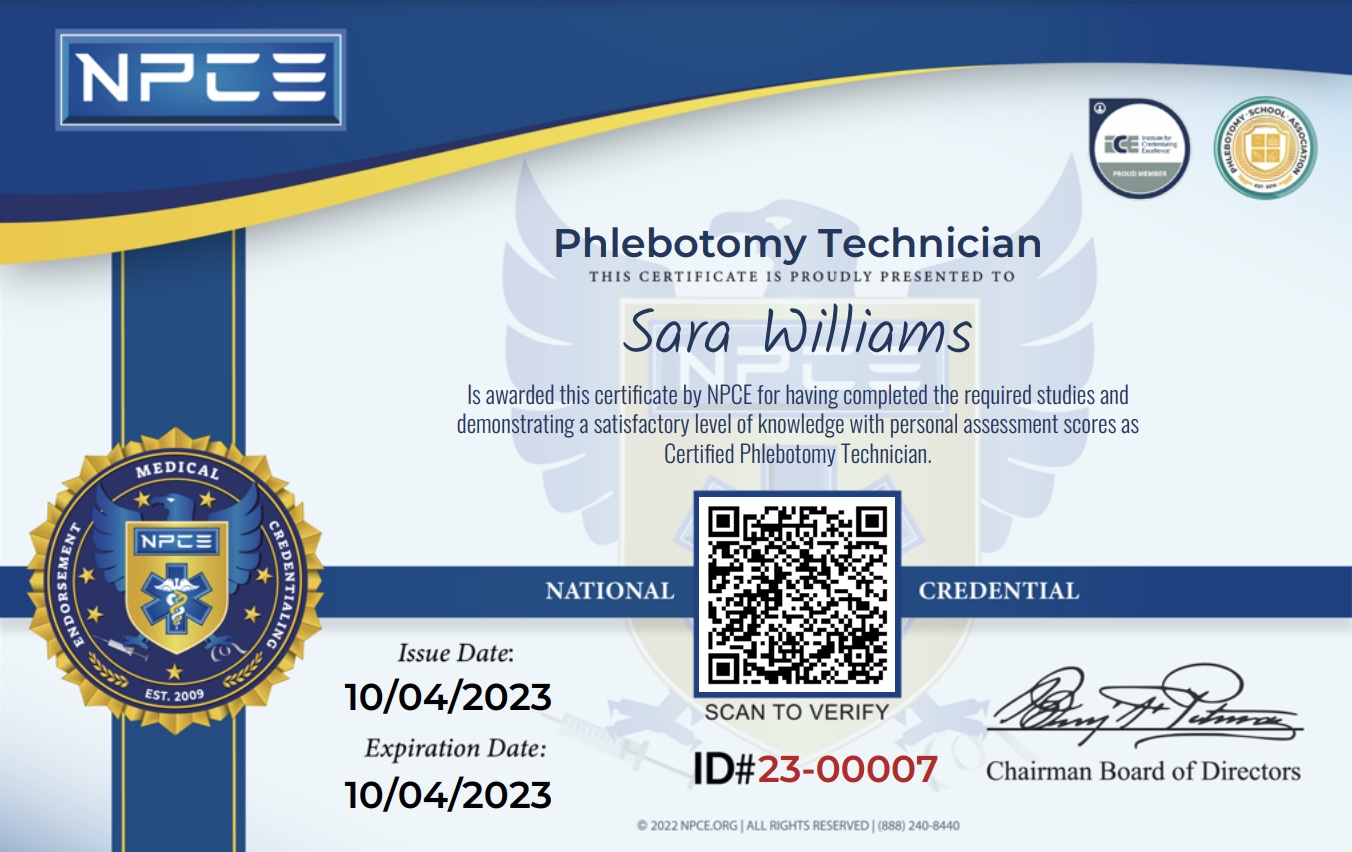 Phlebotomy Technician New/Renewal
We provide:
Nationally Accepted Certification.

Access to Nations Largest Phlebotomy Job Board.

Online Access to Complete Certification at Your Own Pace.

Digital and Mailed Tracked Certifications.

Automatically listed on National Phlebotomy Directory
Welcome to the new standard of National Phlebotomy Technician New/Renewal certification and National Phlebotomy Technician New/Renewal certification Renewal (CPT).
We are the nation's leading phlebotomy certification provider. Engaged by phlebotomy industry-specific-forward-thinking organizations to provide custom national phlebotomy programs, we deliver a straightforward national phlebotomy certification experience that raises the bar, lowers costs, and redefines the meaning of quality phlebotomy. Obtaining the NPCE national phlebotomy certification or renewing your phlebotomy certification is like earning your "Masters Degree." Having harder pre-qualifications and experience is a mandatory requirement to receive the national phlebotomy certification. NPCE covers over ten industry-specific niche opportunities for phlebotomists, medical assistants, medical examiners, and nurses, making them the top five percentile in the country.